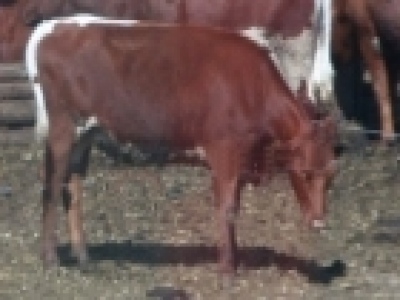 Kam mizí mlékomaty ?
Publikováno: 24.03.2011 Autor: Neznámý
Pomalu začínají mizet mlékomaty, které si již mnoho lidí oblíbilo. Proč tak rychle po zprovoznění mizí ?
Možná jste to na naší mapě automatů na mléko zaznamenali i vy. Mlékomaty pomalu ale bohužel jistě mizí. To co začalo velmi nadějně se rozvíjející trend je nyní spíše ve stádiu stagnace. V době svého boomu rostly mlékomaty doslova jako houby po dešti, kdy v druhé polovině minulého roku jsme málem nastačili nové lokality s prodejem čerstvého kravského mléka přidávat. O automatech bylo slyšet v rádiu, televizi a samozřejmě se psalo všude na internetu.

Bohužel v zimním období se mlékomaty pomalu a hlavně potichu začínají vytrácet. A je to velká škoda. Vždyť možnost koupit si čerstvé a nezpracované mléko by se dala považovat i za luxus. Něco co bylo pro naše babičky a dědečky běžné a za posledních několik desítek let jsme si skoro odvykli. Nyní mámé možnost znovuobjevovat chuť a možnosti plnotučného kvalitního českého mléka. Tak proč nám tuto možnost zase někdo bere, proč mizí mlékomaty ?

Je to opět všechno o ceně. Hyper a supermarkety svým monopolním tlakem víceméně diktují ceny mléka a to buď přímo výrobcům a zpracovatelům, tak i nepřímo přes producenty mléčných výrobků. Český farmář má tak velmi "výhodnou" pozici, kdy výkupní cena je vpodstatě dlouhodobě stanovená a on se jenom může modlit a doufat, že skokově nezdraží energie, nafta či jiné náklady, aby cena, za kterou mléko vyrobí, byla pokud možno nižší, než za kterou od něj mlékárna mléko vykoupí. To, že to tak vždy nemusí být, jsme již v minulosti několikrát viděli.

Mlékomaty začaly s velkou nadějí a očekáváním, ale vypadá to, že jak výrobci, tak spotřebitelé se dostávají do fáze vystřízlivění. Vše je dáno zase jen financemi. Stačí si jen napsat na papír pár čísel a hned je situace jasnější. Pořizovací cena mlékomatu se pohybuje kolem půl milionu za jednodušší modely až po tři čtvrtě milionu za větší a sofistikovanější. Samotné pořízení mlékomatu ale není jediný náklad, tím to teprve začíná. Dále je nutné mít pracovní sílu, která denně navštíví mlékomat a zajistí přísun nového čerstvého mléka. To by totiž k prodeji nemělo být starší jak 24 hodin a právě ty chytřejší mlékomaty dokonce umí prodej mléka zastavit a nebo i SMS zprávou upozornit majitele.

Další čísla do rovnice s mlékem jsou následující. Úspěšný mlékomat vydá denně zhruba 300 litrů mléka za průměrnou cenu 11 - 15 Kč. Pokud uvážíme, že i malý farmář má denní produkci mléka v řádu tisíců litrů, už jen z toho je vidět, že jeden automat jej nespasí a naprostou většinu své výroby je nucen prodat velkozpracovatelům, kde jsou ceny nastavené, v dnešní době se pohybují kolem 7 - 8Kč za litr. Při výrobní ceně (pouze hrubý odhad, lišící se podle velikosti a lokality farmáře) 6-7 Kč za litr farmáři toho opravdu moc nezbývá.

Při jednoduchém výpočtu tak dojdeme k tomu, že doba nutná jen k zaplacení samotných nákladů na pořízení mlékomatu se (za předpokladu, že si farmář nebral na pořízení půjčku) bude pohybovat kolem jednoho roku. A to v napjatých rozpočtech, hlavně těch menších, je dlouhá doba.

Co tedy s tím ? To je určitě otázka k diskusi pod tímto článkem. Jaké vy sami byste viděli řešení, byli byste ochotní platit vyšší částku za litr mléka zakoupeného z mlékomatu s vědomím, že tak přispíváte farmáři na jeho provoz ? Třeba nějaká česká obdoba světového fair-trade ?